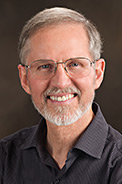 THOMAS J. NEWHOUSE BSD, IDSA
For more than 35 years, Tom Newhouse has been designing furniture, lighting, and other products as the owner/principal of an industrial design consulting firm located in western Michigan. Prior to 1978, he was a member of the corporate design staff of Herman Miller, Inc. He holds a degree in industrial design from the University of Michigan.
Tom works primarily in the areas of home and office furniture, lighting, kitchen cabinetry, and major appliance design, with an emphasis on environmentally sustainable design practice. He currently holds over 90 design and utility patents. Tom lectures to professional design societies and universities internationally on the topic of environmentally sustainable design and his "Four Corners" design philosophy.
Aesthetics. Products should be aesthetically appealing. Sustainability. Products should be durable, having the lowest possible environmental impact in their manufacture and use, and should include a roadmap for their re-use or recycling. Ergonomics. Products should be intuitively functional, ergonomic, and safe. Economy. Products should be cost-effective/affordable.